5: No Clean up! Let's face it, kids parties can be messy events and with the mess there is stress! Cupcakes are a stress free solution to feeding happy little mouths and keeping everything clean and tidy with little fuss. Have a bin next to your cupcake tower and encourage the kids to recycle the cupcake paper, your job is done!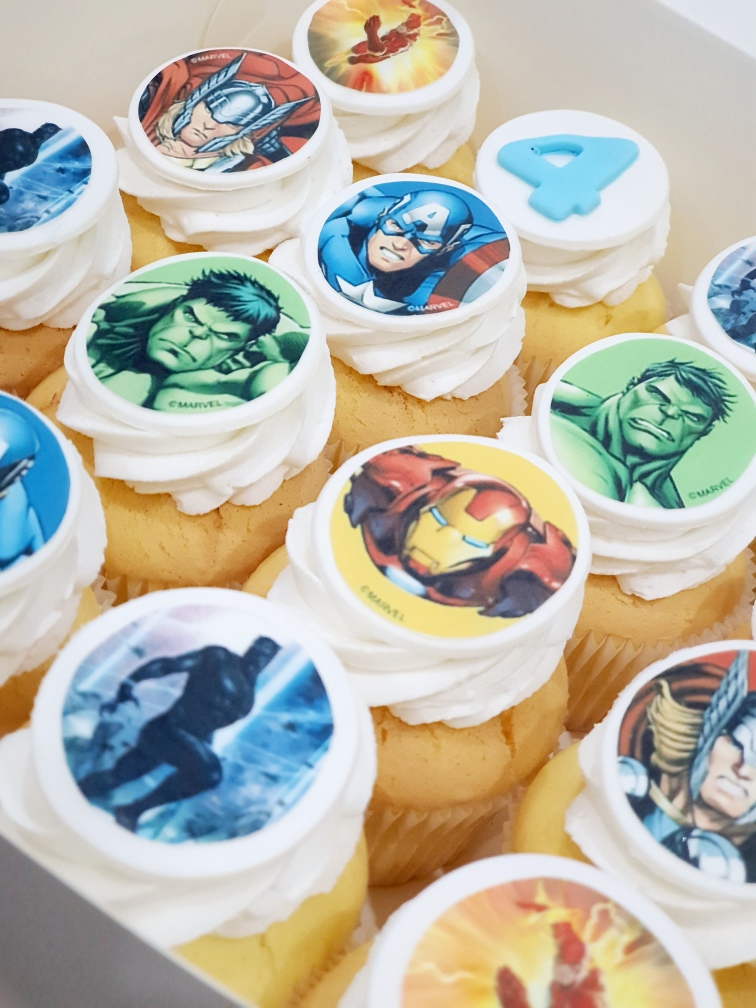 4: Everyone gets one! Catering for kids parties is never easy and trying to figure out how much cake to order is sometimes daunting. You don't want to run out but no body wants left overs sitting in their fridge for weeks on end after the event. Cupcakes are an easy way of making sure every invited guest has a serving while limiting waste and making sure you haven't wasted money on cake that will not get eaten!
3: No cutting! There is no one definite way of cutting a cake and because cakes are always different sizes and shapes, sometimes 3d sculptures, cutting a cake evenly and without mess is always a challenge. Cupcakes are the easy grab and go item that allows the party planner or parents to sit back and relax!
2: Easy to decorate: Cupcakes, much like cakes, can be decorated in almost any theme and can even be personalized with a different decoration on each little cake. The more creative the decoration on the cupcake the more fun it is to eat for kids! Cupcakes can be displayed on towers or on cake tables to add just as much wow factor to a party as a cake would!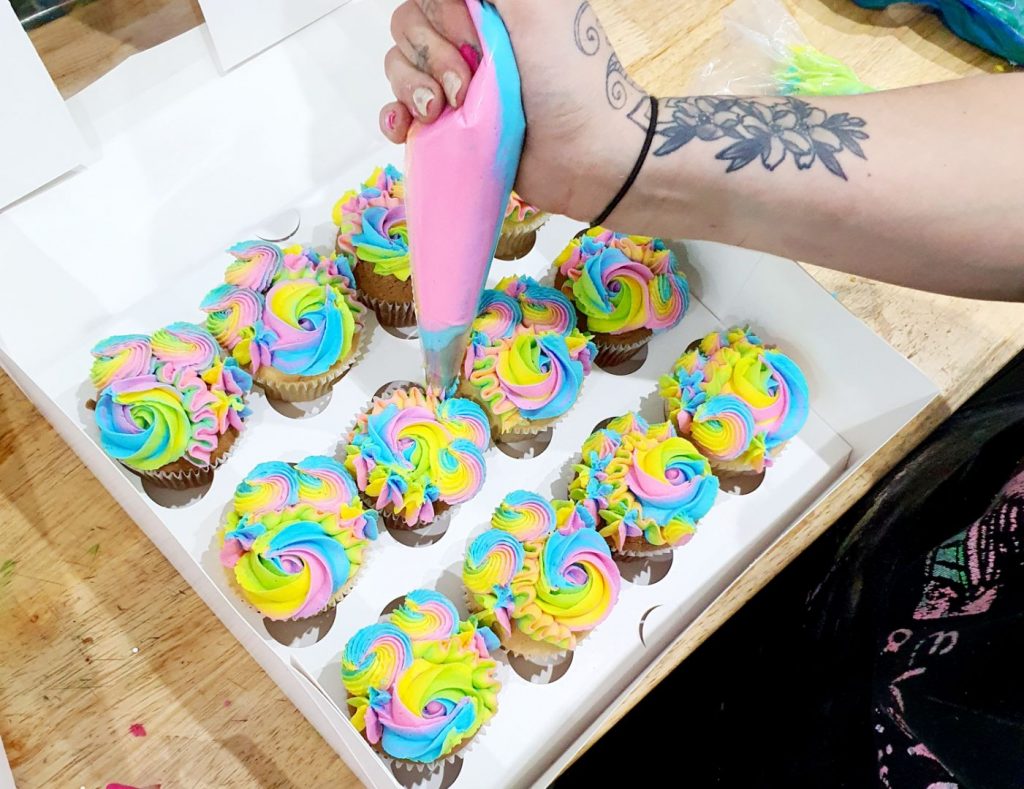 1: They are yum! It doesn't matter what your favorite flavor is, it can usually be achieved on a cupcake! You can create all kinds of combinations in one little package that will leave you wanting another one! Beware, Cupcakes are addictively yum!